DamNation to Premiere at SXSW Film 2014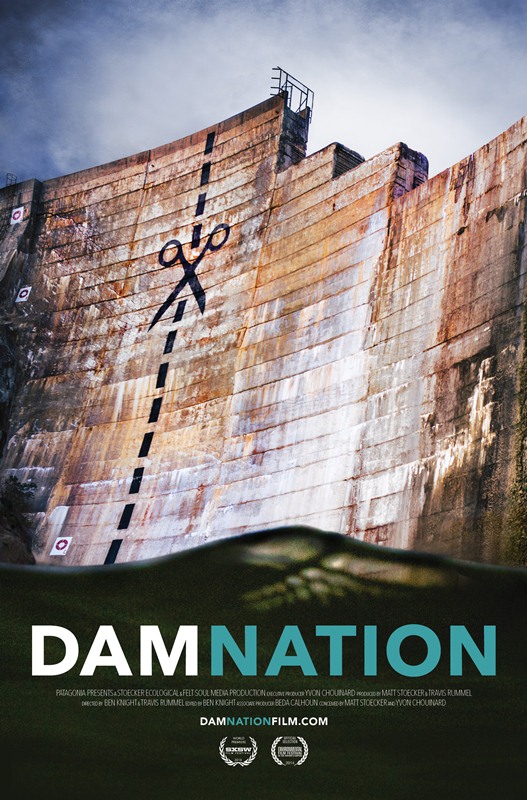 10, 9, 8… the DamNation premiere countdown has begun! After three years of planning, researching, shooting and editing, the film is finally complete. And we're thrilled to announce the world premiere ofDamNation will be at South by Southwest (SXSW) in Austin, Texas on Monday, March 10, 2014.
It has been a huge team effort. To all of you who have been helping and following our progress, thank you for your patience, support and energy throughout the process. We are humbled by the continued interest and excitement around DamNation.
Making this film has been one of the most challenging and rewarding experiences of our lives. To premiere DamNation at SXSW is an absolute dream come true. Our goal, since day one, has been to reach a broad audience with the film and we are confident that the size, location and diversity of events at SXSW will launch DamNationon an incredible journey.
For Everyone in Austin and Those Attending SXSW
Come to the premiere! We would love to see you there. The premiere screening on March 10 will be followed by a Q&A with Executive Producer Yvon Chouinard, Co-Directors Ben Knight and Travis Rummel, and Producer Matt Stoecker. There will be additional screenings on March 11, 13 and 14 in Austin. Details are on the SXSW Film page. Follow us on Facebook or Twitter for updates.
For Everyone Else Who Would Like to See the Film
Premiering the film is just the first step. DamNation will be screening at film festivals nationally and internationally throughout 2014. Sign on to our e-mail list to receive updates.
Beyond film festivals, DamNation is set for U.S. theatrical release in New York and select markets in April/May, coupled with a nine-city U.S. tour of regional film premieres, and we are partnering with non-profit groups across the country to host screenings of the film in a town near you. The U.S. tour will be coming to Seattle, Portland (OR), San Francisco, Santa Barbara, Santa Monica, Denver, Washington DC, New York City and Portland (ME). Please join us at one of the tour stops – the whole film crew and some of the starring characters will be there, along with local non-profit groups who are working on river restoration projects in your area.
If you would like the film to come to your town, ask your local river restoration or recreation group, club, church or school to e-mail us. We are making it easy to show DamNation locally and will provide critical tools to help make your event a success. Non-profit and educational screenings begin May 1, 2014; our goal is to have over 500 screenings in 2014.
The film will be available for pre-buy on the DamNation website through Vimeo On Demand in March, and will be released on Vimeo, along with iTunes and a number of other digital platforms in June. As the distribution of DamNation evolves we will keep you posted. Stay tuned to DamNationFilm.com, Facebook and Twitter for the latest news, action alerts and updates.
We're ready to blow this film up and we can't wait for the premiere. As the explosives expert says before blasting an old dam, "Fire in the hole!"